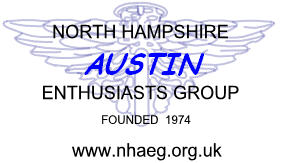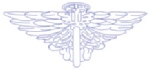 Copyright © 2021 NHAEG - All Rights Reserved.
This popular event was held this year - yet again - under less than ideal conditions, on Saturday 18th November. Rain 'showers' had been forecast but the showers transpired to be somewhat more continuous than had been expected.
Having been given their Controls Cards, bearing map references for the location of 10 out of the 12 Controls in question, (they needed to determine the location of the two remaining Controls from information provided separately), teams set about feverishly plotting the locations and routes, attempting to minimise the length of time taken in order to get out on the road as quickly as possible.
Once all teams had departed the 'quiet time' descended and 'hall staff' took advantage of the lull in activities to grab a tasty fish and chip meal picked up from the nearby, famous Olivers Fish Restaurant.
After a period of approximately four hours or so teams began to trickle back, having completed their tour and tasks, with their Control Cards, in many instances somewhat soggy and barely legible, for these to be timed in. Without exception and due to the unkind weather all appeared 'damp' but sporting broad smiles and in obviously good spirits. It's clearly a 'Nightjar Thing'! Normal folk would be grumpy and cantankerous, but Nightjar folk are made of different stuff!
Once scoring had been completed – a frenetic exercise requiring accuracy coupled with speed – a winners sheet was generated and prizes and awards presented whilst competitors enjoyed a (modest, of course – especially the drivers!)pre-mea tot of Glühwein and hot meal of choice, with usual beverages.
It was no surprise to anyone that the outright, overall winner turned out to be, once again, James Campbell in his 1927 Alvis SD 12/50, whose performance, together with son Tom navigating, resulted in a magnificent score of 462 points.
Another impressive performance was turned in by Mark Pacey who with his 14 years old daughter, Rachael, as navigator, turned in a score of 356, which earning them the Best Novice award, the Trevor Wild Memorial Trophy, in Class One, a richly deserved accolade.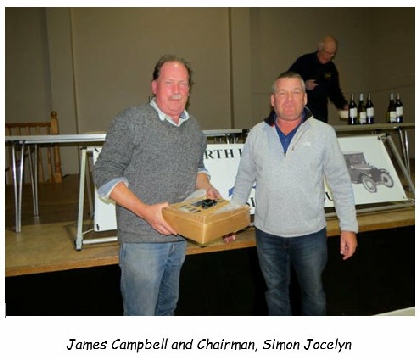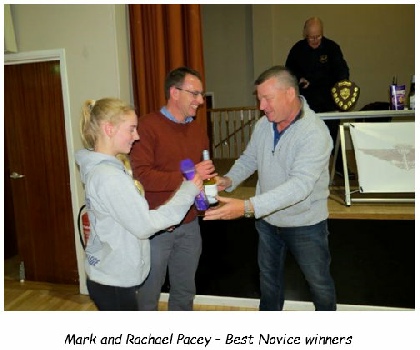 Numerous other awards and prizes were also presented and much chatting ensued before, just prior to midnight, the hall had been cleaned, all competing teams had departed making their (in most instances) considerable way home and marshals and organisers could wearily do likewise, in the knowledge that yet another successful Nightjar had come and gone!
42nd NHAEG/ATDC Nightjar Navigational Scatter Rally
More Photos Of The Evening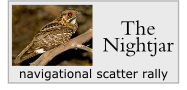 If you are reading this and are still wondering what the 'Nightjar' is all about why not put a note in your diary for November 17th, 2018 and come and see for yourself? You can be assured of a unique evening of fun unlike any other – especially compared with 'Strictly'!!!
Nevertheless, during late afternoon 23 vehicles, filled with eager, hopeful teams, began to arrive at Old Basing Village Hall, in North Hampshire, in preparation for an annual foray into dark, neighbouring Hampshire/Berkshire countryside, in search of elusive bird signs - the primary objective. Teams are required to visit 9 out of 12 locations in order to trace and record the name of a bird hidden somewhere in the woods, or by the roadside.
The vehicles were, as usual, an eclectic mix – 13 pre-war and 10 moderns – ranging from an impressive Bugatti T44, through Rileys, a Humber and on down to a couple of humble but very trusty Austin Sevens, in Class One, with a variety of modern vehicles, entered in Class Two.